Welcome to the
institute of tequila studies
We care about tequila quality
The Institute of Tequila Studies is widely recognized as the leading authority on the science of tequila production, Tequilana Weber Blue agave horticulture, the science of fermented agave distillation, and the history and culture of tequila.
Our state of the art facility houses one of the largest collections of tequila bottles and memorabilia in the world, along with historic photos, tools, and artifacts. Our monthly speaker series includes some of the foremost experts on tequila.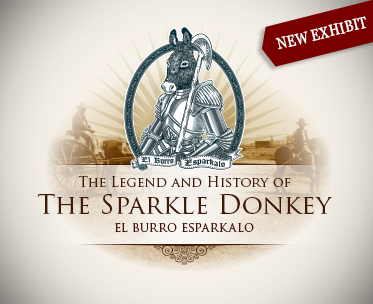 The Institute of Tequila Studies (ITS) is proud to present our highly anticipated exploration of the historical origins of and enduring narrative surrounding Sparkle Donkey Tequila.
After years of intensive research, we have been able to compile (and offer for the first time ever online) a plethora of images and documentation detailing the pre- and post-colonial emergence of what is reverently referred to as "The World's Best Tequila."
Please peruse this incredible collection at www.sparkledonkey.com.